P&O Ferries
If it fits it sails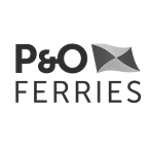 There are many reasons ferry travel should back on the agenda, one of them being you can bring an absolute shipload.
P&O want to be seen as a challenger to other forms of short haul travel. So we created a piece of out of home that highlighted one of the worst things about air travel - the dreaded hand-luggage baggage cage – to showcase the best thing about ferry travel: you can take as much on the ship as you can carry.
Interested in working together?